Travel Photography > London Eye and County Hall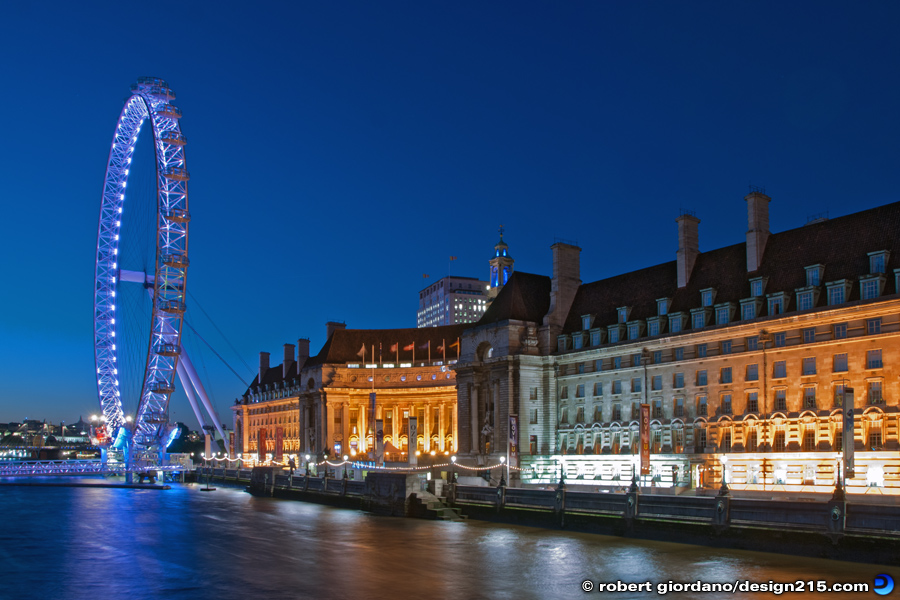 London Eye and County Hall
The London Eye is a 443 foot tall Ferris wheel situated on the banks of the River Thames in the English Capital. When erected in 1999, it was the tallest Ferris wheel in the world. The large building next to it is County Hall, which contains businesses and attractions, including the London Sea Life Aquarium. Other parts of the building house a 5 star Marriott Hotel, several restaurants, and some flats. Construction began in 1911 and the building was opened in 1922.

For 64 years County Hall served as the headquarters of local government for London. Since the Parliament buildings were just across the river from County Hall, the facade of County Hall frequently served as a billboard for anti-government slogans. When the government of Margaret Thatcher abolished the GLC in 1986, County Hall lost its role as the seat of London's government. Today, the majority of the building, including the entire fourth and fifth floors, remains empty since the dissolution of the GLC. Photo Copyright 2008 Robert Giordano.

Description from Wikipedia.