2010 Ultra Music Festival > Tiesto, Main Stage, Day 1 #5171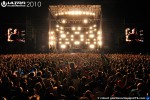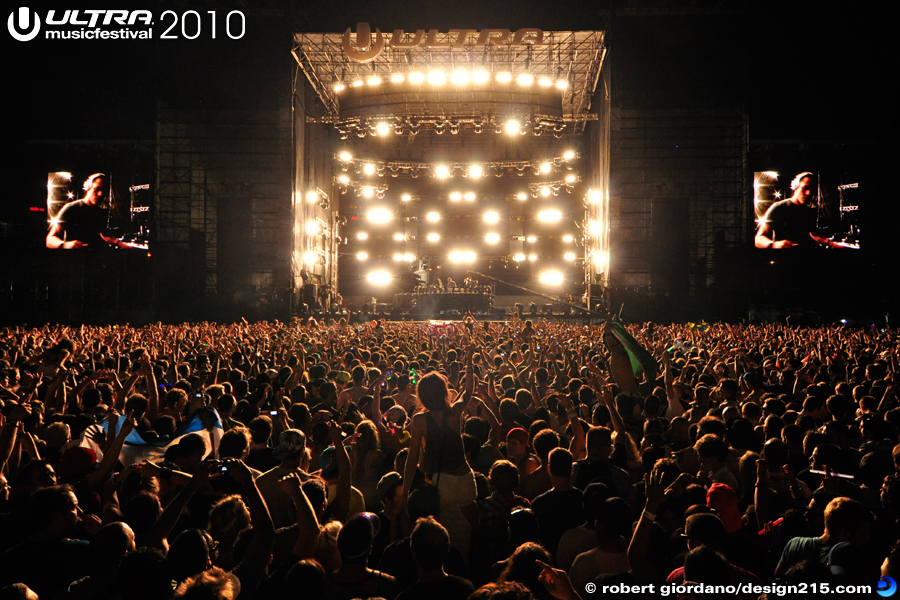 Tiesto, Main Stage, Day 1 #5171
The crowd cheers as Tiesto takes the Ultra Main Stage on Friday night. Tijs Michiel Verwest, known as TiŽsto, is a Dutch musician, DJ and record producer of electronic dance music. In 2001, he released his first solo album In My Memory which gave him several major hits that launched his career. He was named "World's No.1 DJ" 3 consecutive times by DJ Magazine in 2002, 2003, and 2004.

Just after releasing his second studio album Just Be in 2004 at the Summer Olympics, he performed live at the opening ceremony in Athens, Greece, becoming the first DJ to play live on stage at an Olympics. In April 2007 TiŽsto released his third studio album titled Elements of Life. The album reached number one on the Dutch album chart as well on "Billboard Top Electronic Albums" in the U.S. and received a nomination for a Grammy Award in 2008. TiŽsto released his fourth studio album called Kaleidoscope in October 2009. On March 16, 2010, a week before Ultra, TiŽsto released his greatest hits album called Magikal Journey: The Hits Collection 1998-2008, a two disc album focusing on his most famous songs and remixes of his songs.

Text from Wikipedia. Photo Copyright 2010 by Robert Giordano for Ultra Music Festival.