Multirotors > Micro 5.8GHz FPV module for 808 Camera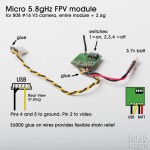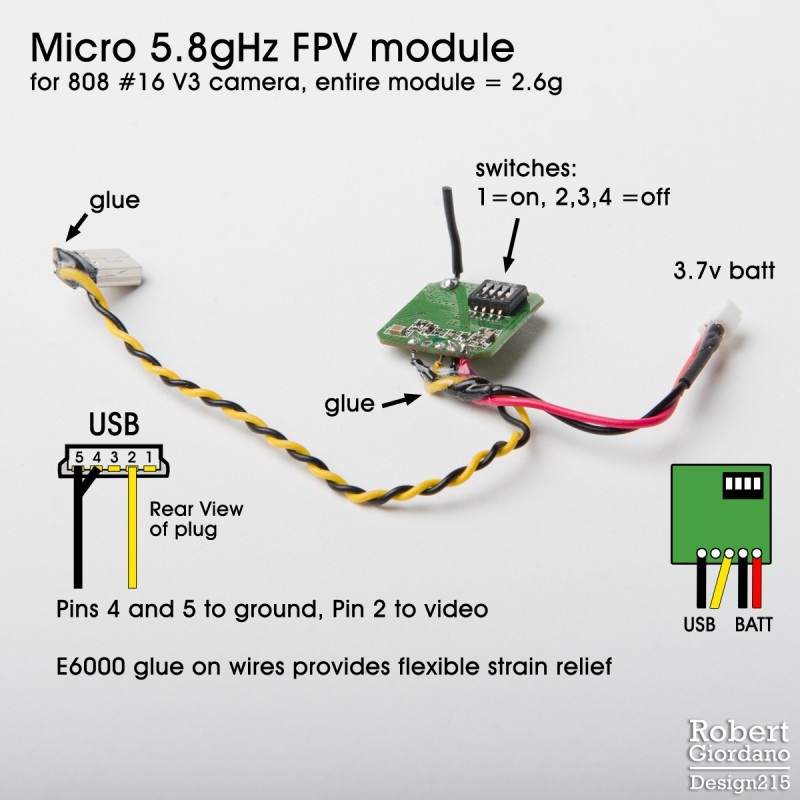 Micro 5.8GHz FPV module for 808 Camera
This diagram shows the 5.8GHz FPV module I made for my Syma X1 V2 quadcopter in the previous photo. One thing many people asked was how to wire the USB connector for the 808 camera. The diagram shows how to do this as well as how to wire the 5.8GHz transmitter. I used a bare USB connector to save weight. The entire module, including the wiring and connectors, only weighs 2.6 grams!!

Parts:
- 5.8Ghz 10mW Video Transmitter
- Pico Plugs
- USB Mini B DIY connector

For more parts, see the other photos in this section.