Print Advertising
One thing that sets Design215 apart is our ability to provide clients with complete packages, including location and product photography that can be used on the web site, in printed catalogs, and in print advertising. We have worked with many large publishers and we know how to create effective ads.


Featured Client: Exceed Wetsuits
The owners of To Exceed Inc. had a vision. They wanted to create high quality wetsuits and rash guards with cutting edge colors, designs, and patterns. Exceed's market is primarily extreme sports enthusiasts that care as much about how they look as they do about the performance of the wetsuit. Both need to be outstanding and Exceed delivers.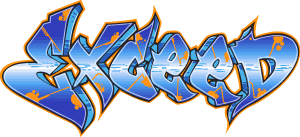 Exceed wanted something different. They had interesting and challenging ideas for advertising and we turned those ideas into reality. Design215 provided the photography and ad design for all of Exceed's 2004 and 2005 print ads. We produced the product images for their catalogs and built their web site, www.ExceedWetsuits.com.


Exceed Wetsuits 2004-2005 Ad Campaign
Design215 Photographer Robert Giordano went from riding camels in the desert to wading in the marshes of the Florida Everglades. These pictures tell a story and feature the owners of the wetsuit company participating in their own ads.


September 2004 Surfer Magazine, half page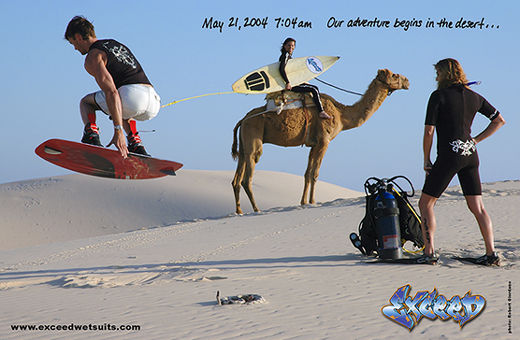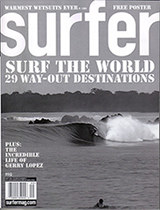 "Everyone always thinks we did this in Photoshop. This was not done in Photoshop. We were in the desert at sunrise with camels and scuba tanks. I had my camera in a plastic bag, with the lens sticking through a hole to keep the sand out."

"Doug Baum provided the camels and was a pleasure to work with. The shot ran as a half page but it got a tremendous amount of attention. The hits on the web site were unbelievable."

- Robert Giordano



September 2004 Skateboarder Magazine, full page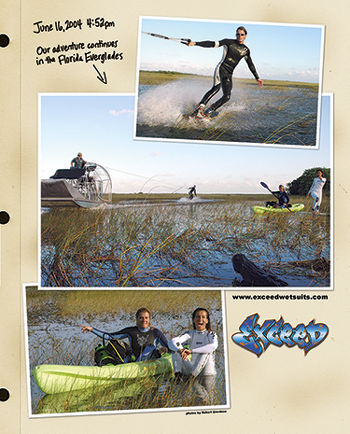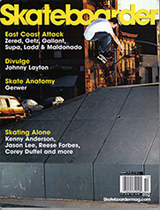 "Less than a month after the desert shoot, I was in the middle of the Everglades with alligators everywhere. The airboat guides we hired had never seen someone wakeboard behind an airboat. It was crazy."

- Robert Giordano



December 2004 Wakeboard Magazine, full page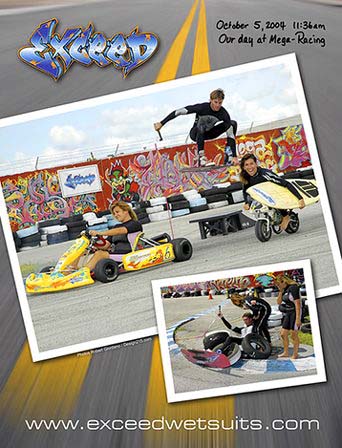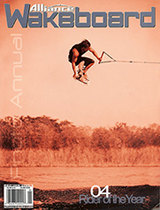 March 2005 Wakeboarding Magazine, full page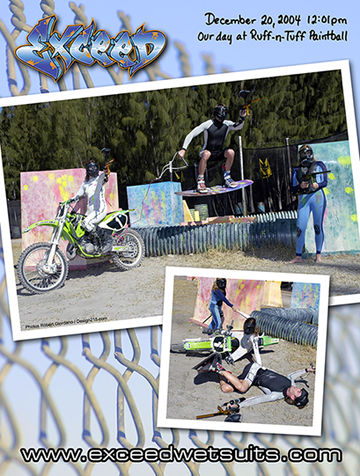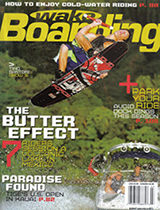 "I enjoyed watching my clients splatter each with paintballs."

- Robert Giordano



June 2005 SG Magazine, full page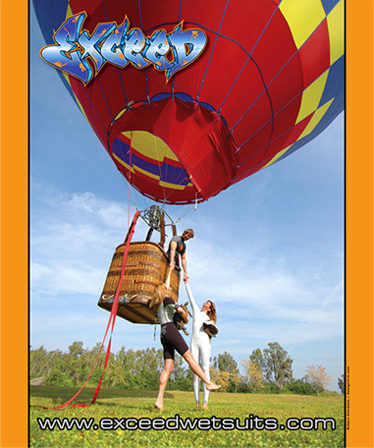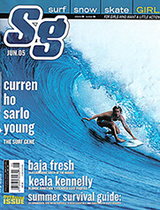 "Wayne Hodnett from www.hot-air-balloons.com was extremely helpful and very patient with us."

- Robert Giordano