Need Slides?
We will create top quality 35mm slides of your art work for submission to juried shows.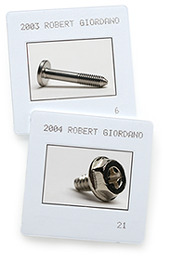 Your slides represent you and your artwork. Proper presentation and lighting are essential when a jury is selecting a limited number of slides from hundreds submitted. Based on experience, we can offer the following advice:


Always hire a professional photographer to create slides of your artwork. A professional will have the proper equipment and color corrected lighting to produce accurate representations of your work.
When selecting a photographer, ask to see examples of slides they've made for previous clients. Just because someone is an excellent wedding photographer, doesn't mean they can shoot artwork properly.
Flat artwork should be photographed with no "hot spots" or reflections.
If possible, have your artwork photographed without a frame. Framing should not be included in your slides unless the frame itself is actually a part of the art.
To see current pricing for fine art photography, giclee prints, and scanning, see the Price Lists page.
Fine Art Reproduction
Design215 can take detailed, color corrected photos of your flat artwork in our studio to produce giclee prints of your paintings, drawings, collages, etc. We use professional studio lighting with digital, 35mm, or 4x5 cameras, depending on the size of your original and the desired output size. Price Lists >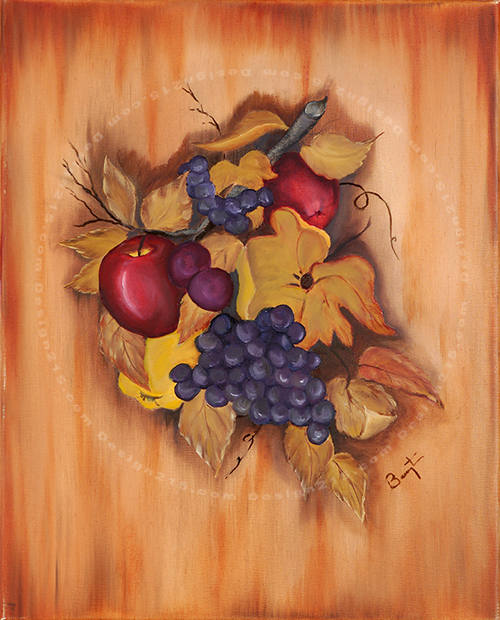 "Grapes" by Barrington, 20" x 24", oil on canvas.